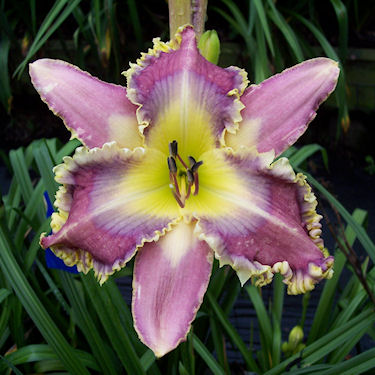 click image to enlarge
ART IN HEAVEN (Ludlow Lambertson)
TET 6.5"SevERe31"
(Bird Talk X Rachel Lambertson)
ART IN HEAVEN is a very artistic early bloom of medium purple petals and lighter purple sepals with a large purple-lavender eye and edge. The edge of ART IN HEAVEN is very diamond-dusted and crinkly, as the season heats up the edge is a combination of yellow and white crinkles and teeth. Long bloom season, great kids with 3-way branching and 20 buds. Very fertile both ways.