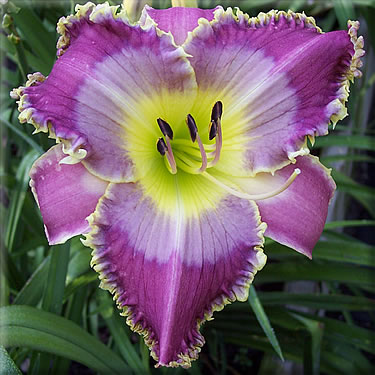 click image to enlarge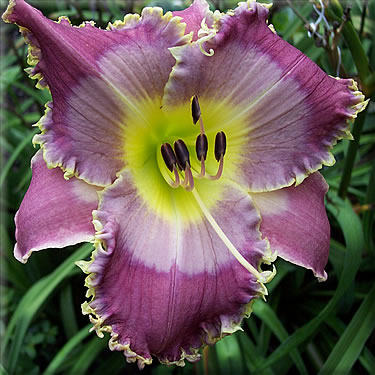 click image to enlarge
SUBTLE KNIFE (Lambertson)
TET 5.75"SevERe32"
(Face of the Stars X Seedling)
SUBTLE KNIFE cuts its way into other worlds. SUBTLE KNIFE is a fabulous flower of medium purple petals and lighter purple sepals with a subtle gray washed halo and edge. The outer edge has gold teeth. SUBTLE KNIFE is a cutting edge toothy, giving fascinating kids with blue and gray eyes and also green teeth. SUBTLE KNIFE also has great plant habits with a beautiful scape, 4-way branching, 30 plus buds. Fertile both ways.