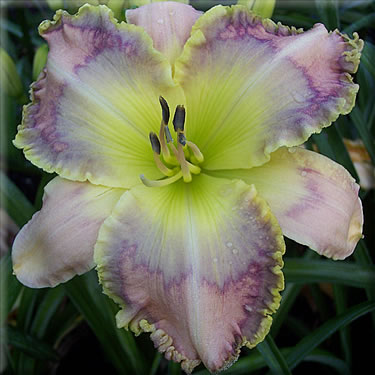 click image to enlarge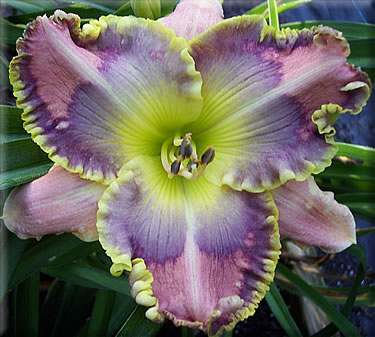 click image to enlarge
SHAMROCK SHORE (Lambertson)
TET 6"SevEMRe24"
([J.T. Davis Seedling x Sink Into Your Eyes] X Seedling)
SHAMROCK SHORE - wow, what a poignant patterned plant. SHAMROCK SHORE has rose amber petals and lighter sepals with a giant green throat radiating out into the washed blues and grayed eye and edge. The outer eye and inner edge are washed purple, the outer edge is very green gold. SHAMROCK SHORE is a very good breeder for patterns, blue eyes, and green edges. 3-way branching, 20 plus buds. Fertile both ways.