click image to enlarge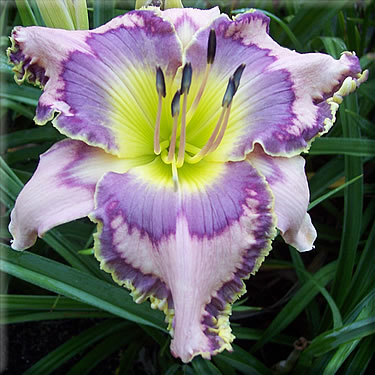 click image to enlarge
SACRED IBIS (Lambertson)
TET 6"EvMRe28"
(Blue Hippo X Seedling)
Being a BLUE HIPPO kid, the SACRED IBIS, used in Egyptian hieroglyphs, continues my Egyptian theme. SACRED IBIS is a startling bloom of creamy light violet with a sumptuous medium blue purple eye and edge and a purple outer eye and inner edge. The outer edge is greenish gold. SACRED IBIS has a beautiful green throat with 3-way branching, 18 buds. Fertile both ways.