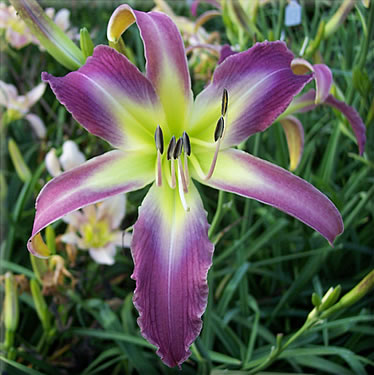 click image to enlarge
PAINTED BUNTING
(Lambertson) DIP 7" Ev M Re 40"
(Harbor Blue X Mauna Twirler)
PAINTED BUNTING is probably America's most beautifully colored bird. This delicate UF has gorgeous light lavender-purple petals and lighter lavender-purple sepals. The glowing ethereal light blue-purple eye can look patterned above its nice green throat. PAINTED BUNTING has 4-way branching and 30 buds per scape. Fertile both ways and a good tool for my diploid UF program.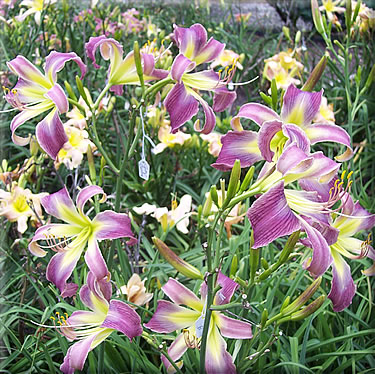 click image to enlarge