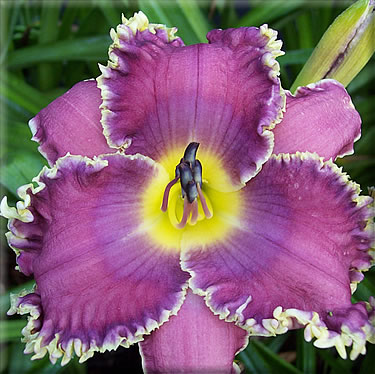 click image to enlarge
LIEGE & LIEF
(Lambertson) TET 5.5" Sev EM Re 28"
([Ed Brown x Way Cool seedling] X Strawberry Fields Forever)
LIEGE & LIEF's name is taken from the best British folk-rock album ever. LIEGE & LIEF is a great tentacled daylily with rich medium purple petals and sepals, a gorgeous medium blue-purple eye & edge, with a stunning white and gold glittering tentacled outer edge. LIEGE & LIEF has beautiful 3-way branching, 20 buds and is fertile both ways. Coolest kids!