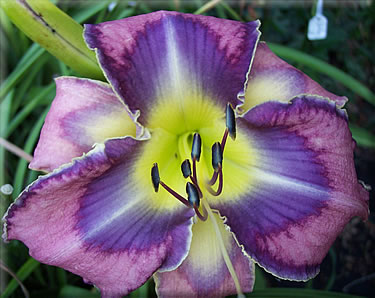 click image to enlarge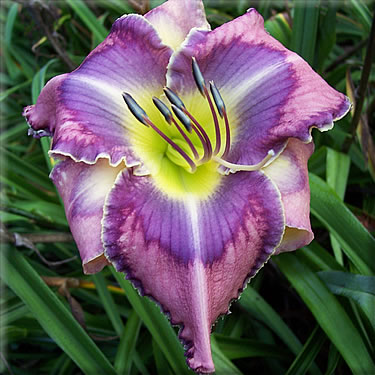 click image to enlarge
INDIGO BUNTING (Lambertson)
TET 5.75"EvERe28"
(Seedling X Seedling)
INDIGO BUNTING is an early bloom that heralds the season with light purple petals and lighter purple sepals. INDIGO BUNTING's eye and edge are truly an electric dark blue purple - the outer edge is creamy gold. INDIGO BUNTING's eye intensifies as the season heats up and blooms here for three months with 3-way branching, 15 buds and fertile both ways. Another blue breeder!