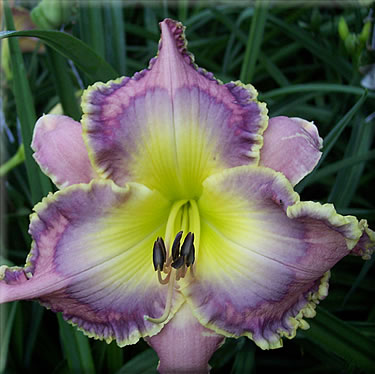 click image to enlarge
FREE BIRD
(Lambertson) TET 6.5" Sev E Re 26"
(Awesome Artist X Seedling)
FREE BIRD was a major hit with garden visitors. FREE BIRD has medium lavender petals and light lavender sepals with a huge light blue-purple eye and edge. A gold braid is on the outer edge. FREE BIRD blooms early, setting pods easily with outstanding results. FREE BIRD has 3-way branching with 15 buds and has constant rebloom with an extended bloom season. Fertile both ways. Flying!