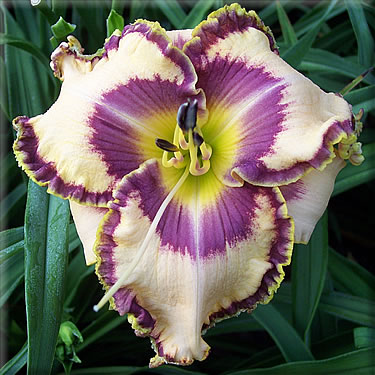 click image to enlarge
CANYON COLORS (Lambertson)
TET 6"EvEMRe30"
(Magic Lake X Sink Into Your Eyes)
CANYON COLORS is the first name in my southwest series. CANYON COLORS is a fab bloom of light creamy orange with a very bold medium purple eye and edge with the outer edge in gold. This super floriferous performer has nice tall scapes with 4 to 5-way branching and 40 plus buds. Sure to be a standout in any garden. Fertile both ways.