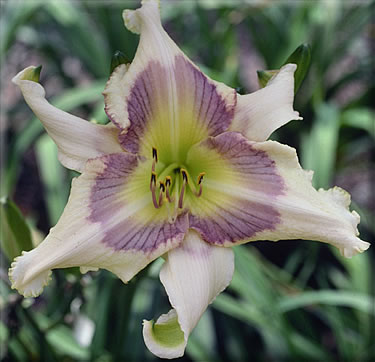 BLUEBERRY CREAM SWIRLS
(Lambertson '01) | TET 7'' Sev EM Re 26'' (NEBULOUS NEARNESS x SEEDLING)
This has to be one of my favorite Ufs. A beautiful light cream with a very large blue-violet eye & partial picotee edge, puntuated with dark violet veins. The color holds all day in the hot sun. The sepals have a radical twisting movement. Fertile both ways. 3-4 way branching, 20 plus buds. Swirler!