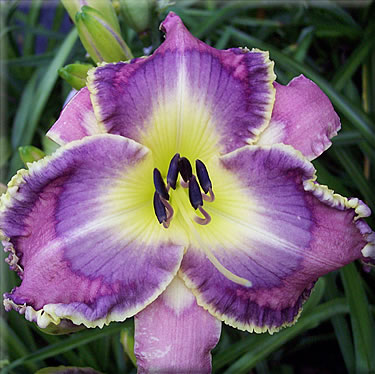 click image to enlarge
ASIAN FAIRY BLUEBIRD
(Lambertson) TET 5.5" Sev M Re 28"
(Awesome Artist X Seedling)
ASIAN FAIRY BLUEBIRD is one of the most beautiful forest birds found from India to Malaysia. Alas, I've only seen it in New York City's Central Park Zoo. This bloom is easily one of my all time favorites. ASIAN FAIRY BLUEBIRD is truly a stunning, exotic flower with medium lavender petals and sepals, a huge navy blue eye & edge with a large gold outer edge. ASIAN FAIRY BLUEBIRD advances the dark blues and navy blue eyes and edges to new heights. Wow, this daylily has stellar plant habits with 5-way branching & 35 bud count. Very fertile both ways, spectacular kids.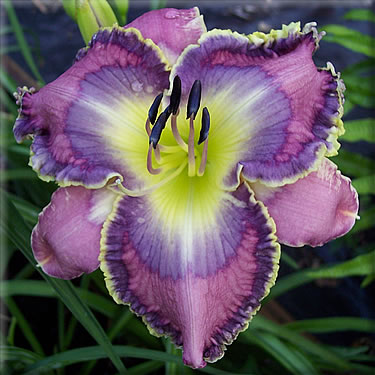 click image to enlarge