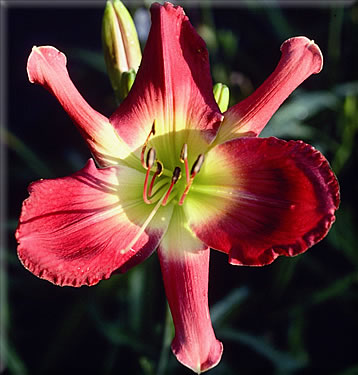 ART GALLERY QUILLING
(Lambertson'99) TET 7 1/2" SevMRe30" [Seedling X Alias Peter Parker]
This very distinctly shaped flower of satin red and light red watermark is a treasure for the new Tet UFO catagory! ART GALLERY QUILLING is very pod & pollen fertile. 3-4 way branching, 25 buds. Really cool kids! QUILLED !!