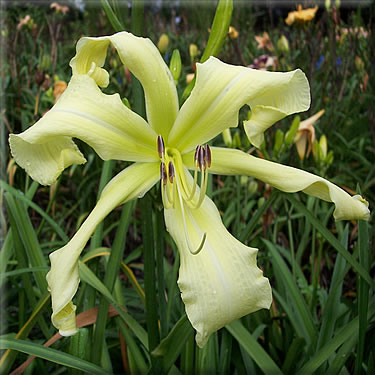 click image to enlarge
ARCTIC TERN
(Lambertson) DIP 7.5" Sev ML Re 38"
(Silver Butterfly X Skinwalker)
All of the tern species are elegant looking either sitting or flying. ARCTIC TERN is a beautiful white to lemon yellow UF with a large green throat. This tall late bloom has 5 to 6-way candelabra branching with 35 buds and usually has 3 or more blooms open per day. I am crossing this new diploid into our blue, patterned and white lines. Pollen fertile.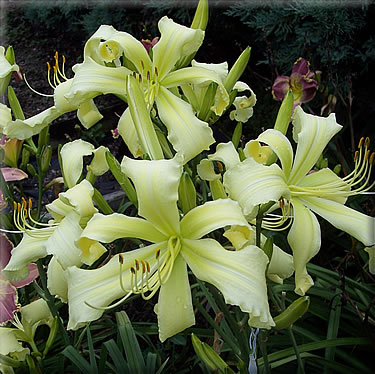 click image to enlarge