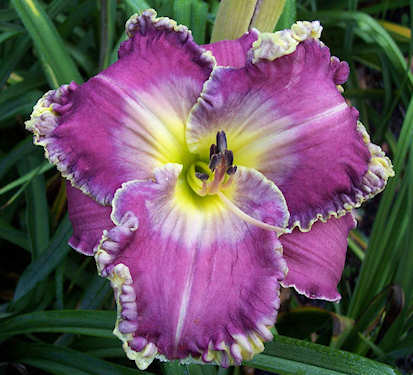 click image to enlarge
PURPLE PAGODA (Ludlow Lambertson 2010)
TET 6"EvEMRe28" [Cerulean Warbler X Bella Sara]
PURPLE PAGODA is a perfect Zen purple bloom. PURPLE PAGODA is a rich medium purple on petals and sepals with a mysterious smoky blue-lavender eye and edge and gold outer edge. PURPLE PAGODA breeds beautiful purples with blue and gray eyes and edges. Has a very green throat, 3-way branching and 20 buds. Fertile both ways.