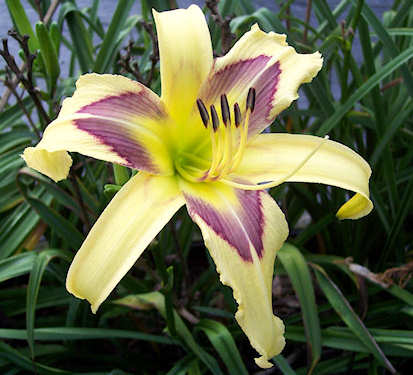 click image to enlarge
ART GALLERY ETCHING (Ludlow Lambertson 2010)
TET 8" SevEERe30" [Intergalactic Interlude X Seedling]
ART GALLERY ETCHING, a UF cascade, greets the garden season with extra early blooms. ART GALLERY ETCHING is a prolific bloomer with light yellow petals and sepals. An intriguing patterned red-purple etched eye has blue-purple veins and is outlined in purple. A grass green throat, 3 & 4-way branching and 20 buds complete this beautiful composition. Fertile both ways.