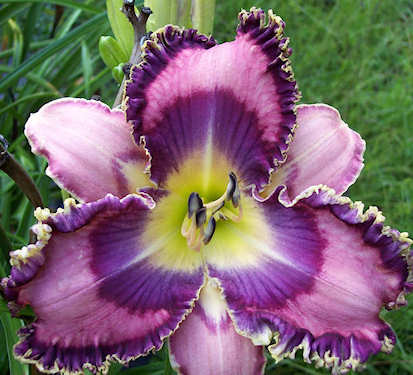 click image to enlarge
ARCHAEOPTERYX (Ludlow Lambertson 2010)
TET 5.75" SevERe28" [Drink the Light Seedling X God Save the Queen]
ARCHAEOPTERYX is one of the oldest birds we know of- its name means 'ancient wing'. The first of four introductions from this cross, ARCHAEOPTERYX is a flying medium purple with light purple sepals, a vibrant dark blue-purple eye and edge with a very crinkled outer edge of gold and a nice green throat. 3-way branching and 20-plus buds. Quite fertile both ways, great kids.