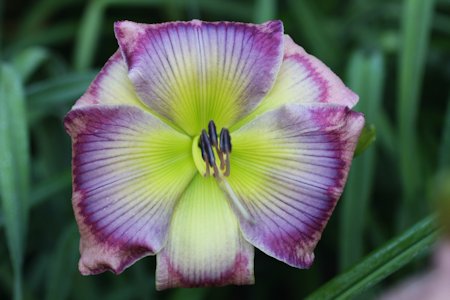 click image to enlarge
BLUE BALLOON (Ludlow Lambertson 2014 Intro)
(CERULEAN CIRCLE X SEEDLING}
DIP 5" Early Season Evergreen Reblooms 40"
BLUE BALLOON - wow! What a magnificent daylily! BLUE BALLOON is a perfect circular light violet with a gorgeous blue, gray and purple eye. The outer eye and edge are amethyst. BLUE BALLOON has strong dark purple veining throughout the eye also with a very intense green throat. 32 budcount, 3-way branching. Fertile both ways.