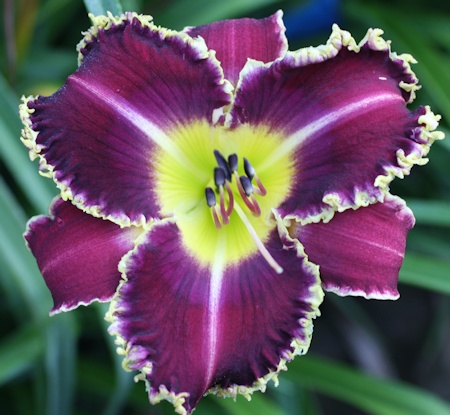 click image to enlarge
VELVET VIOLIN (Ludlow Lambertson 2013)
TET 5" Semi-evergreen Early Season Reblooms 30" Height
(Jaws and Claws X Seedling)
VELVET VIOLIN is a beautifully colored dark velvet purple on petals, with medium purple sepals, a purple eye and edge, cream teeth, and a green throat. VELVET VIOLIN is another early bloom that continually blooms for up to 5 months in our garden. VELVET VIOLIN has 3 to 4 way branching, 25 buds and is easily fertile both ways. Outstanding kids!