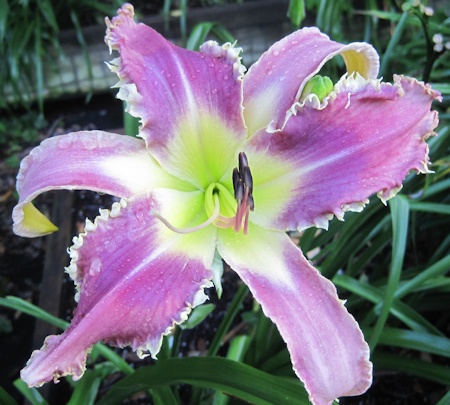 click image to enlarge
SPARKLING SPIRE (Ludlow Lambertson 2013)
TET 9" Evergreen Early-Mid Season Reblooms 36" Height
(Triassic Teeth X Seedling)
SPARKLING SPIRE is a very large toothy, with lavender petals, lighter lavender sepals, a faint blue eye and edge, white teeth and a green throat. SPARKLING SPIRE has 4-way branching, 30 buds. Fertile both ways.