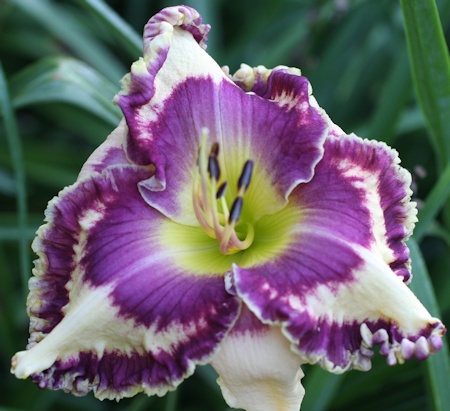 click image to enlarge
PUNCHY PURPLE (Ludlow Lambertson 2013)
TET 6" Evergreen Early Season Reblooms 28" Height
(Blue Hippo X Open My Eyes)
PUNCHY PURPLE is a combination of Larry and Luddy genetics at their best! PUNCHY PURPLE has cream petals and sepals, a startling blue-purple eye and edge, a cream outer edge and green throat. PUNCHY PURPLE has 3-way branching, 25 buds. Fertile both ways.