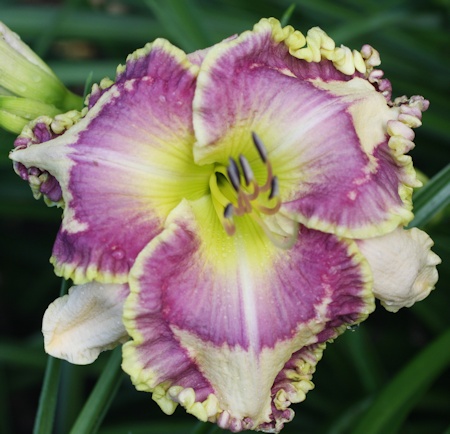 click image to enlarge
PIZZA PIE (Ludlow Lambertson 2013)
TET 6" Evergreen Early Season Reblooms 27" Height
(Ledgewood's Born Free X Blue Hippo)
Whatever your choice in toppings, PIZZA PIE will satisfy all cravings! PIZZA PIE is a big round WOW cream with a purple eye and edge, yellow-cream outer edge, and green throat. On some days the PIZZA PIE eye looks much more blue purple than in this photo. PIZZA PIE is also a mega bloomer and is another that has bloomed for 5 months. 3-way branching, 20 buds. Easily fertile both ways.