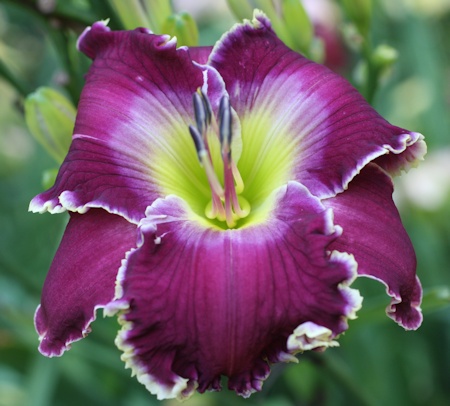 click image to enlarge
KAREN ECKSTADT (Ludlow Lambertson 2013)
TET 6" Semi-evergreen Early Season Reblooms 36" to 40" Height
(Dan Trimmer Seedling X Violet Becomes You)
KAREN ECKSTADT is named for a great friend since high school days on Long Island, New York. KAREN ECKSTADT is an early large gorgeous rich purple on petals and sepals with a chalky halo and cream outer edge and very green throat. KAREN ECKSTADT is another very long blooming daylily with 4-way branching and 30 buds. Very fertile both ways.