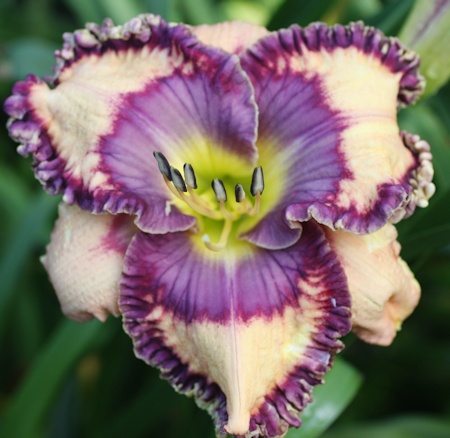 click image to enlarge
FEATHERWEIGHT (Ludlow Lambertson 2013)
TET 5" Semi-evergreen Mid Season Reblooms 28" Height
(Ledgewood's Pansy Eye X Seedling)
FEATHERWEIGHT is a very interesting bloom with creamy amber petals and sepals, a stunning eye and edge composed of metallic blue-purple outlined in amethyst. The outer edge is a crinkly cream. FEATHERWEIGHT has 3-way branching, 20 buds and a nice deep green throat. Fertile both ways.