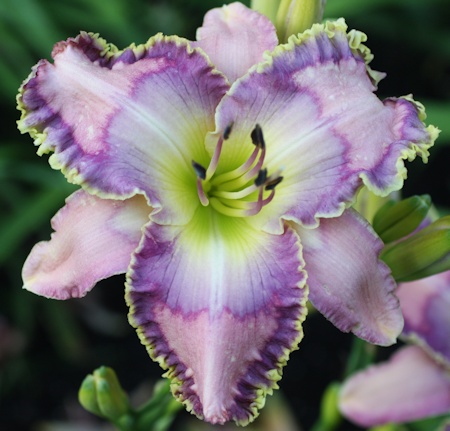 click image to enlarge
BLUE GOOSE (Ludlow Lambertson 2013)
TET 6" Semi-evergreen Early-Mid Season Reblooms 32" Height
(Blue Hippo X Seedling)
BLUE GOOSE is named for a snow goose with a blue morph coloration. BLUE GOOSE is a beautiful tall lavender with a light blue eye. A darker blue-purple edge is bordered in cream and gold and it has a very green throat. 4-way branching, 25 buds and easily fertile both ways.