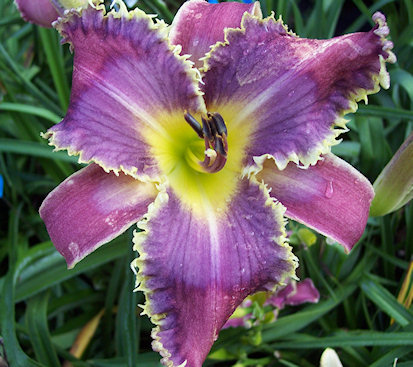 click image to enlarge
LAUGHING FALCON (Ludlow Lambertson 2011)
TET 6" Ev EM Re 36" [Triassic Teeth X Art-O-Graph]
LAUGHING FALCON is another fabulous bird that I saw in Costa Rica. LAUGHING FALCON is unique in many ways - particularly its color. The luscious purple petals and sepals offset the gigantic metallic purple eye and edge, the outer light yellow to white teeth are fantastic and can get very large. LAUGHING FALCON has a nice yellow to green throat, 3-way branching, 20+ buds. Fertile both ways.