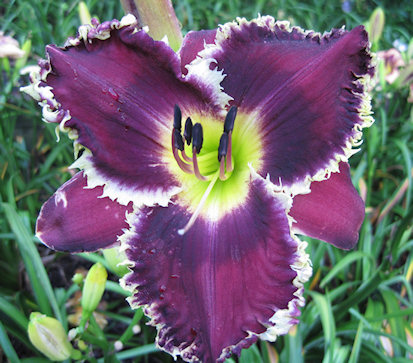 click image to enlarge
JAWS AND CLAWS (Ludlow Lambertson 2011)
TET 6" Sev M-ML Re 32"
[Beaks and Bills X Seedling]
JAWS AND CLAWS has been a real wow daylily since the first time I saw it in the garden - it has always blown me away! JAWS AND CLAWS is a large 6" black-purple with a dark black eye & edge. Its intense bright white teeth shine! JAWS AND CLAWS beautiful green throat compliments this stunning flower. 3-way branching, 25+ buds. Fertile both ways.