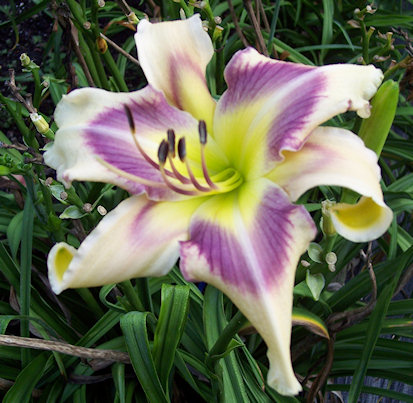 click image to enlarge
FLYING FIDDLESTRINGS (Ludlow Lambertson 2011)
TET 7" Sev E Re 27"
[Eyed Twister X Seedling]
FLYING FIDDLESTRINGS is named in honor of our son's fabulous fiddle playing. Julian has left the garden and is playing in multiple bands in Kansas City. FLYING FIDDLESTRINGS is a 7" UF crispate bloom of cream petals and sepals with a light purple eye & partial picotee edge. This daylily really twists and turns, has 2 to 3-way branching, 20 buds and a large green throat. Fertile both ways.