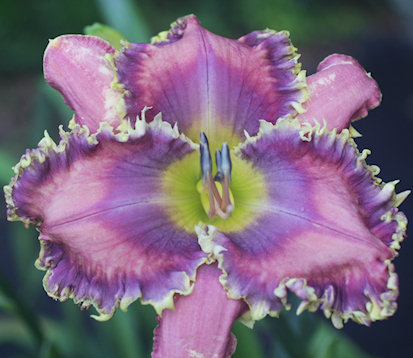 click image to enlarge
DREAM WINDOW (Ludlow Lambertson 2011)
TET 5.75" Sev E Re 29"
[Drink the Light Seedling X God Save the Queen]
DREAM WINDOW is a startling toothy bloom with extra beautiful color. DREAM WINDOW is a medium lavender with a large gray-blue eye & edge. The outer edge is embellished with big cream teeth. DREAM WINDOW puts on a long lasting show with 3-way branching, 20+ buds, a deep green throat and is easily fertile both ways.