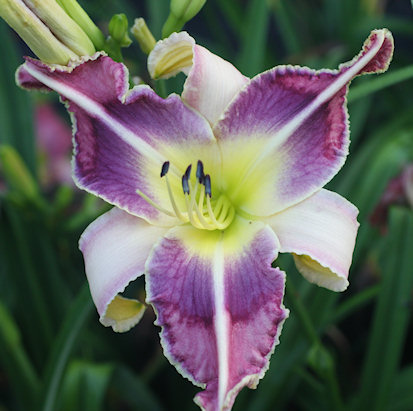 click image to enlarge
AVIAN ARTIST (Ludlow Lambertson 2011)
TET 7" Sev E Re 29"
[Diamond Star Halo X Stippled Starlight]
AVIAN ARTIST is one of the most interesting UF crispates ever! AVIAN ARTIST is a bi-color with medium purple petals, cream lavender sepals and a huge blue-purple eyezone. The edge carries the eyezone color and the outer edge is serrated white. AVIAN ARTIST has 2 to 3-way branching, 18 buds and a large green throat. Fertile both ways. Turning out amazing kids!