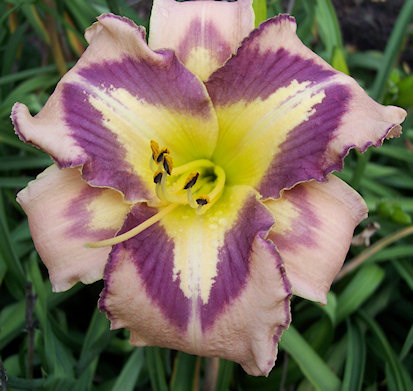 click image to enlarge
ASIAN APPLIQUE (Ludlow Lambertson 2011)
TET 5.5" Ev E Re 36"
[Spacecoast Seashells X (Seedling x Seedling)]
ASIAN APPLIQUE is a stunning formal bloom of cream amber with a dramatic deep purple eye and edge. The inner yellow appliqué eye sparkles and shines going into the green throat. The sepal's eye is subtler and adds to the patterned look. ASIAN APPLIQUE has 3 to 4-way branching and 25 buds. Fertile both ways and is an easy pod parent.