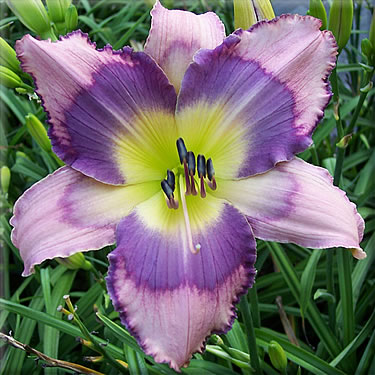 click image to enlarge
ART GALLERY NOUVEAU (Lambertson)
TET 6.25"SevEMRe36"
(Seedling X Ada May Musick)
ART GALLERY NOUVEAU is a large, very flat pink lavender with a huge electric blue violet eyezone with the outer edge of the eye a washed purple - these colors are carried on the petal edges also. ART GALLERY NOUVEAU presents these gorgeous blooms on tall erect scapes with 3-way branching and 18 to 20 buds. Fertile both ways.