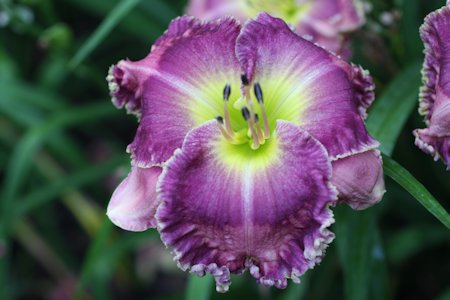 click image to enlarge
PURPLE POINTALISM (Ludlow Lambertson 2014 Intro)
(LEDGEWOOD PANSY EYE X STIPPLED STARDUST)
TET 6" Early-Mid Season Semi-evergreen Reblooms 28"
PURPLE POINTALISM has medium purple petals and lighter sepals. PURPLE POINTALISM has a very large darker purple stippled eye and edge with a cream outer edge and a bright green throat. 20 budcount, 3-way branching. Fertile both ways.