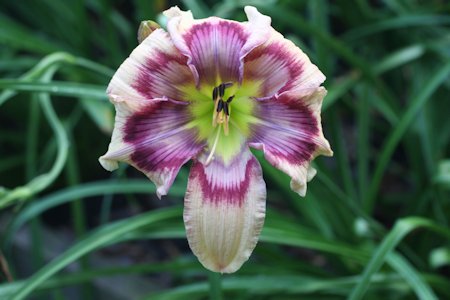 click image to enlarge
PATTERNED PEACOCK (Ludlow Lambertson 2014 Intro)
(PAINTED PATTERN X SEEDLING)
DIP 6.75" Early-Mid Season Evergreen Reblooms 32"
PATTERNED PEACOCK is a large stunning flower with cream petals and sepals and a complex patterned eye of dark fuchsia, purple, gray and cream. An intense green throat completes this beauty. 15 budcount, 3-way branching. Fertile both ways.