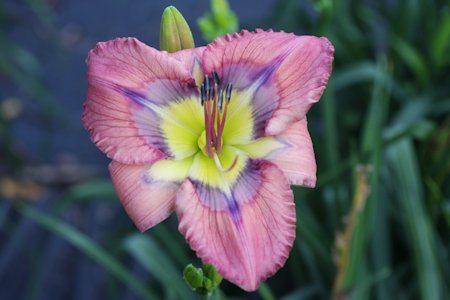 click image to enlarge
DREAMY DRAWING (Ludlow Lambertson 2014 Intro)
(RIBBONS OF COLOR X FOUR EYES)
TET 5" Extra-Early Season Semi-evergreen Reblooms 36"
DREAMY DRAWING is another favorite of this season with extra early blooms of pink-coral. The extraordinary patterned eye is a wonderful combination of fuchsia, gray and blue. DREAMY DRAWING has a nice green throat. 28 budcount, 3-4 way branching. Pod fertile only.