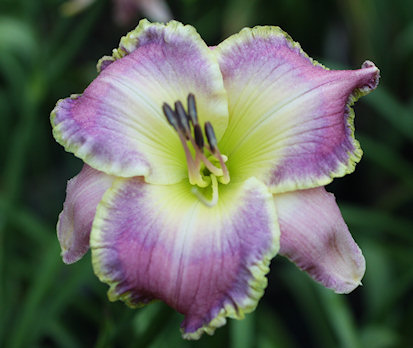 click image to enlarge
STIPPLED STARDUST (Ludlow Lambertson 2011)
TET 6" Sev E-EM Re 38"
[Free Bird X Stippled Tapestry]
Wow - STIPPLED STARDUST is my most beautiful stippled daylily to date! The exquisite blooms of STIPPLED STARDUST have light stippled purple lavender petals with lighter stippled sepals, a very large light blue-purple stippled eye & edge with an outer edge in cream. STIPPLED STARDUST has 3-way branching, 20 buds, with a subtle green throat. Fertile both ways.